Staying beautiful over 60 years of age may feel challenging for a lot of women but it's perfectly doable as long as you've managed to stay in good health – physically as a whole and not just in terms of your skin. How does your hair color factor into this, however? What hair color makes you look younger? Or what's the best hair color for 60-year-old woman that doesn't necessarily want to look younger but wants to look as best as possible?
The quick answer is – any color you like! It doesn't matter if you're 60 or 16, if your hair color works well with your skin tone, eyes color, usual clothing choices, and your main facial features, that's the color for you. That doesn't mean that you should just keep your hair color as it is just because it's worked so far, of course – there's nothing wrong with changing things up at this or at any other age. If you think that some other color would be the best hair color to look younger for your particular skin tone or eyes color, that's definitely worth exploring.
So, let's look at several different options and see what the best hair color is for you:
The silver fox
A very popular style and hair color for women over 60, silver is very much in fashion nowadays. For years, women were constantly trying to dye over grey and silver hairs as if they are a sign of the end times, but silver can actually be stunningly beautiful with the right hairstyle and skin tone. That proving to be so true that there are even a lot of younger women and girls these days that purposefully dye their hair in silver and white to look more beautiful and unique.
And the best part? It's a very easy color to maintain for a woman over 60 years of age as that tends to be the natural color at that age anyway!
A dash of ash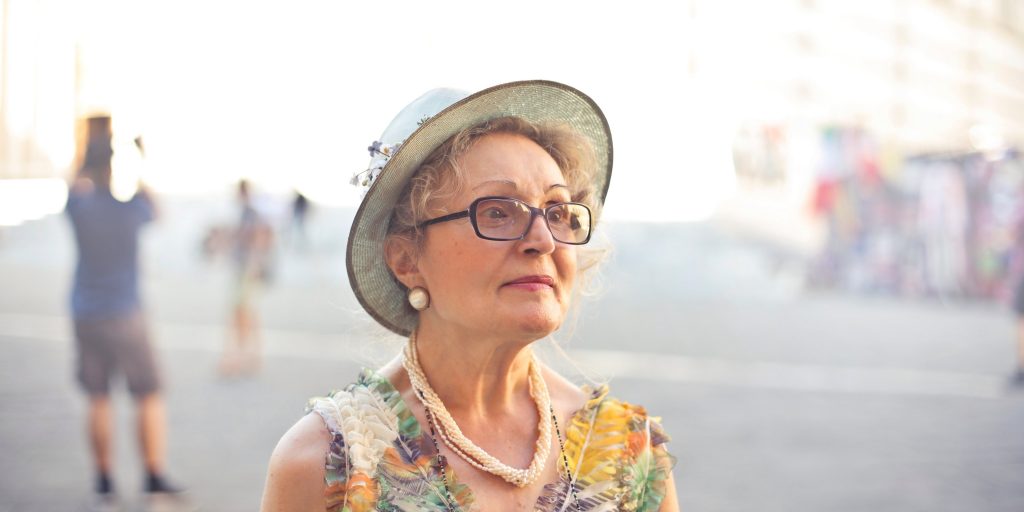 Similar to the silver fox style, ashy hair works by recognizing the grey hairs that have started to appear and turning them in an advantage rather than a disadvantage. Blond ash, however, has a fair bit of blond in it, which can also make you look younger, almost regardless of whether it's natural or not. The style here is very important, as are the facial features – where the silver fox is more flexible, blond ash works best on warmer skin tones.
Platinum
If bleaching doesn't scare you, going platinum can be a great choice. This hair color is so close to white and grey that the natural color of your greying roots won't matter and will blend very well with the platinum bleached hair. Instead, grey hairs will only complement the platinum color and add a gorgeous silvery cast to it.
Of course, bleaching your hair is a harsh, time-consuming, and costly affair so it's definitely not for everyone. If you're up to it, however, and if you're taking good enough care for your scalp and hair, it can achieve a very striking effect.
Blonde highlights
Blond is a great option for women over 60 because it goes so well with grey hair. It's another very good way of going with the aging of your hair instead of against it. What's more, blond also tends to make you look younger so in a way it offers the best of both worlds – it both gives you a younger look and recognizes and accepts the change you're going through.
And the best part? Because your hair is likely growing grey at that age, you don't need to bleach your hair – just add blond highlights and you'll achieve a very stylish effect in a much simpler way.
Bright red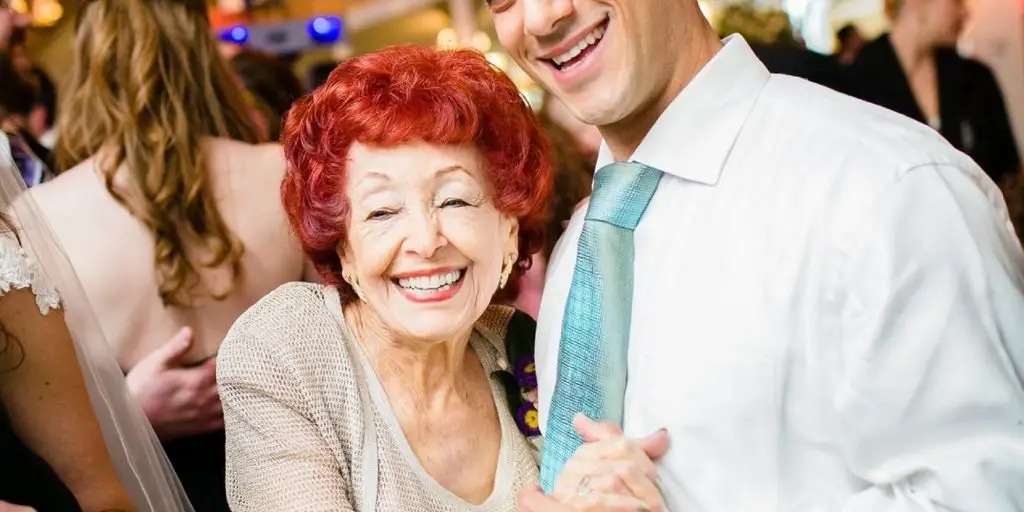 Who says that women over 60 must all have bright or blond hair? In reality, there's absolutely nothing stopping you from going for a much more striking and bold option such as bright red. It's a very easy color to achieve at that age because you won't need bleach jobs – or at least not as intensive ones – and it can make you much younger, especially if you've managed to keep your face and overall physique in good health.
To truly pull this choice off, however, you will need to have a fair bit of color in your cheeks and face as bright red doesn't work too well with unhealthy pale tones. But hey – staying healthy is important anyway, right?
Pewter
A darker alternative of the silver fox, pewter hair has quite a lot of darker tones in it while still being accompanied and complemented by the incoming silver and grey hairs. With the right style, facial features and skin tone, as well as clothing, pewter can make you look powerful and full of life while still recognizing that, yes, you've aged – but you've aged very well! It's also so close to looking metallic that a lot of younger women and girls in the alternative circles try to go for it regardless of their age.
White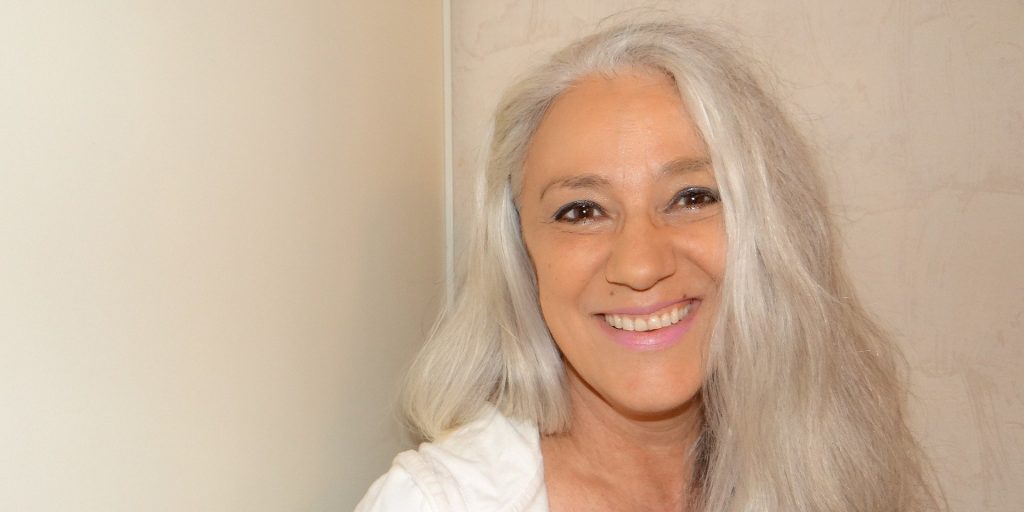 It sounds scary at first, we know, but it really isn't. If you take the leap and make your hair straight up white you won't be "surrendering to age" but you'd rather be "challenging it'. White looks bold, it looks strong, and it looks both dynamic and dramatic in all the right ways. It shows that you are happy to embrace your age rather than deny it and that you are happy with who you are. Furthermore, if the rest of your face, body, and style are well-maintained and managed, and look younger, the white of your hair can be even more powerful because it will look even more intentional.